Skunk easy growing cannabis with high THC levels
Skunk is an easy growing cannabis variety for indoor growing. Its easy to grow Skunk, and if you buy some good quality feminized cannabis seeds online you are guaranteed a great harvest with high THC levels.
Skunk is a cannabis variety that first appeared on the west coast of the USA in the 1970's following some breeding work by Sacred Seeds. The genetic building blocks included some Colombian Gold, Afghan and Acapulco Gold varieties which were crossed in the San Francisco area. Some of the early challenges included getting the hybrid genetics fully homogenous and stable enough to be regarded as a genuine true-breeding variety.
Skunk became a hit
Skunk quickly became a hit in the early days of cannabis breeding, a distinctive penetrating aroma was one of the first observations and Skunk was named after the famous smelly USA rodent. The reputation of Skunk would spread quickly across the USA, and within months European geneticists were becoming aware of the work, with several making the trip to the USA to see if reality matched the hype. And it did.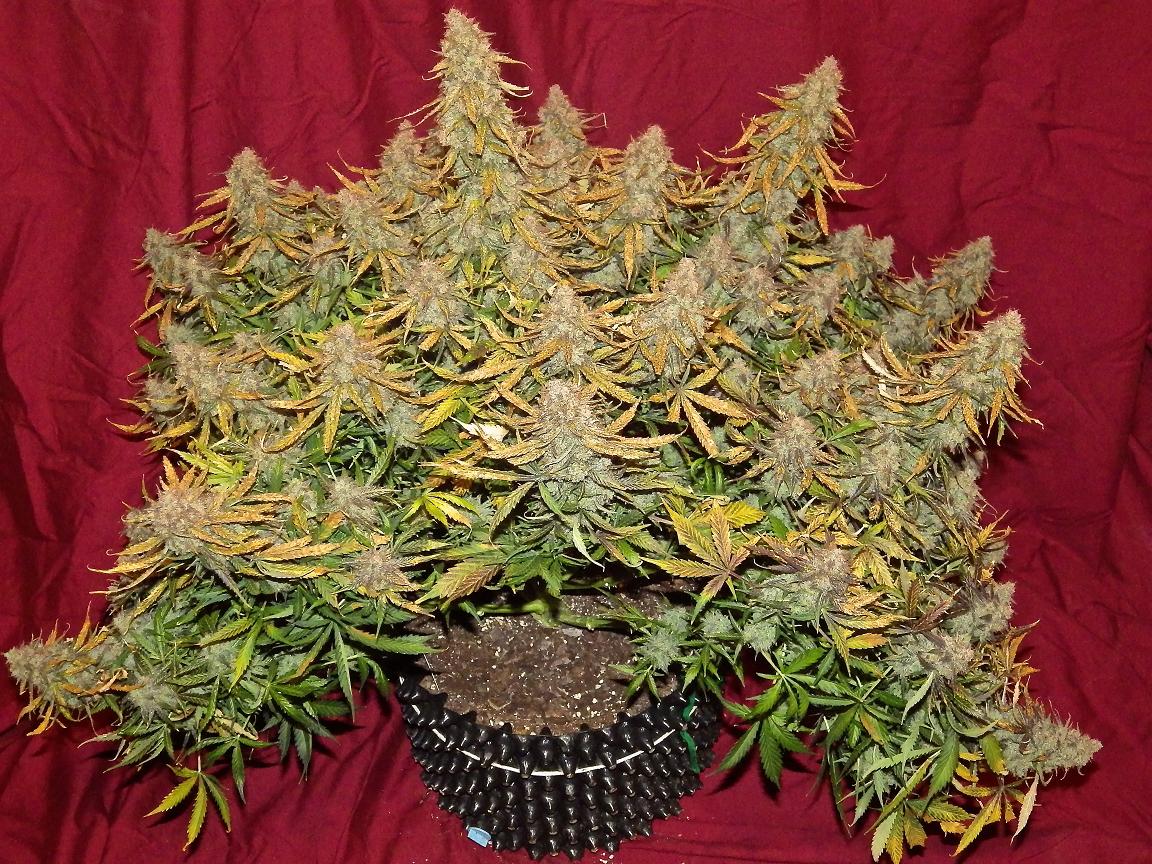 But there is more to Skunk than just a deep and rich scent, its also a remarkably consistent genetic line with a high-energy buzz and a fantastic anti-anxiety high. Its also a variety known to induce a strong appetite as well as promoting good sleep and intense relaxation, something which has made Skunk popular with medical cannabis users all across the globe.
Unique qualities of Skunk
There are many more benefits besides Skunk being a very easy growing cannabis. Recreational cannabis users know the unique qualities of Skunk are highly enjoyable, a fast-hitting high followed by a deep and soothing body stone and great cerebral relaxation. Its difficult to beat, and many home growers always keep a pack of feminized skunk seeds in the fridge and a jar of cured buds for special occasions.
Skunk was one of the first varieties to develop a universal respect amongst cannabis breeders. And when the genetics eventually made it across the atlantic to Europe it opened up an extensive breeding program as the early Dutch breeders, including Dutch Passion, began to experiment with (and eventually improve) the Skunk genetics further. This allowed a family of Skunk varieties to be produced.
AutoEuforia
Today there are good quality Autoflowering Skunk seed varieties available such as AutoEuforia. And there are several distinct Skunk varieties available including fruit flavoured Skunks such as Orange Bud. There are the 'traditional' Skunks such as Skunk#1, Skunk#11 and Ultra Skunk. And of course there are some special Skunks such as Euforia and AutoEuforia which have a unique euphoric 'up' high.
Main reasons why people grow Skunk
But there remain two main reasons that people still choose to grow Skunk instead of the other varieties. Firstly Skunk potency is predictably great, thats the main reason people grow their own cannabis. They want top quality results from one crop to the next, and thats exactly what a good quality Skunk will deliver, consistently high THC levels. And the second reason people like to grow a good quality Skunk is the simplicity. First time growers regularly achieve excellent results, no special grow skills or experience is needed for Skunk.
Unfortunately some seed companies have hijacked the Skunk identity to sell lower quality genetics using the 'Skunk' name. So when you choose your Skunk cannabis seeds, do your research carefully, choose a seed company that you trust . If you are buying cannabis seeds online then aim for the best. The average grower doesn't buy many cannabis seeds, its one area of your life where compromise is not necessary, so choose the best you can get and aim for a premium quality harvest.