SnowStorm Customer Grow Diary by Adz
SnowStorm is a 10 week AutoFlower based on Dutch Passion's famous Orange Bud, a top quality original Skunk which dates back to the 1980's.  SnowStorm #2 has been a good selling AutoFem variety.  The weed is strong and often there is plenty of it since the plants can reach large proportions.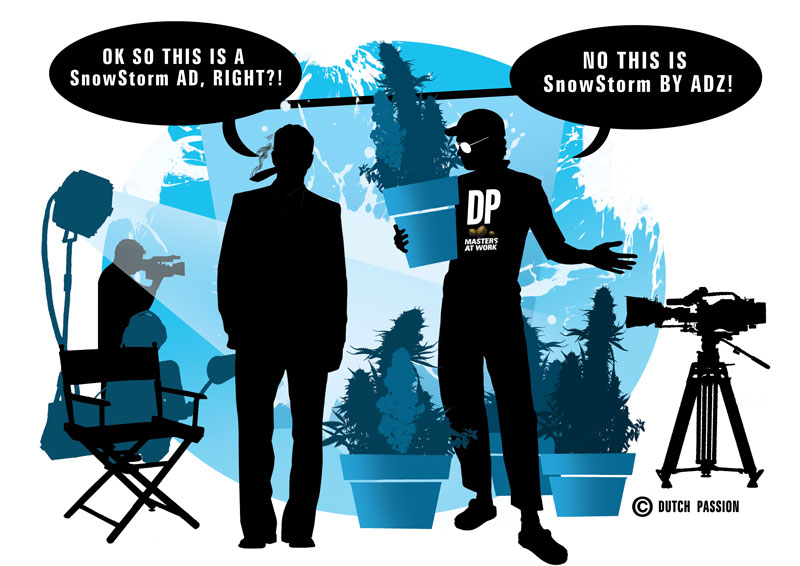 This weeks blog gives you chance to see how 'Adz' an experienced grower from Autoflower Network enjoyed his experience growing SnowStorm #2.  The full grow diary is courtesy of Autoflower.net.
Dutch Passion SnowStorm #2 is popular with those growers that love strong Skunk varieties.  The marijuana produced by SnowStorm#2 is often richly scented and gives a good quality and long lasting 'high' which gets good feedback from recreational and medical growers
In this grow diary Adz reported that the SnowStorms grew to around 1.4m tall, making this one of the bigger AutoFems in our collection.  The name SnowStorm #2 comes from the frosty appearance of the mature females – as if they have been caught in a SnowStorm.  The "#2" part of the name means that this variety is the second version of this variety.   Dutch Passion have steadily improved the performance of all of our AutoFem's over the last couple of years, both in terms of potency and yield.  With SnowStorm some very significant improvements were made and new 'Orange Bud' Skunk genetics introduced into the breeding process.  We wanted to retain the original SnowStorm name but emphasise the new levels of performance so she became SnowStorm #2.
Adz uses a DWC (Deep Water Culture) hydro system to produce the striking results you see here.  This is not the easiest system to master, but it often produces the largest plants and remarkable results.  Adz started the grow using 600W HPS lights and towards the end of the grow invested in an LED light to add the finishing touches to a highly impressive grow.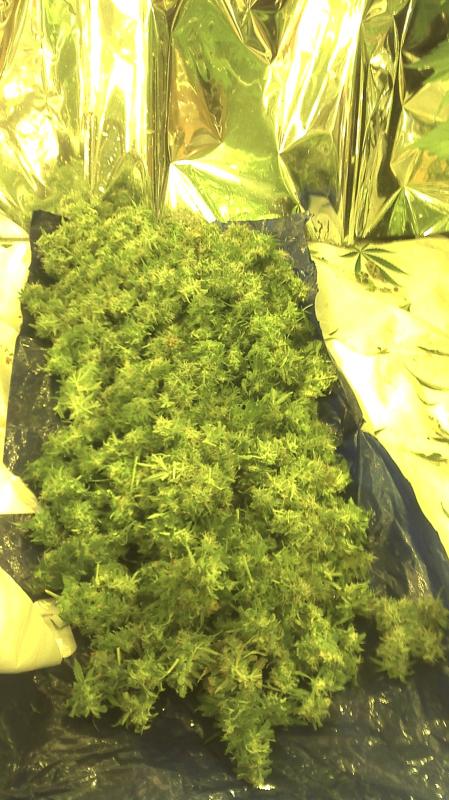 Adz had 5 tall SnowStorm #2 growing and yielded an average of well over 100g each from them.  At times his growroom resembled a jungle!
Enjoy the pictures.  And remember that although Dutch Passion AutoFem's such as AutoMazar, Think Different and AutoBlueberry may be a little more 'famous' than SnowStorm #2, it is fair to say that SnowStorm #2 is every bit as good.  I will leave the final words to Adz himself, the proud grower
"I have to say these plants have been very very easy to grow, i just change the reservoir every seven days and they grew themselves! Not had one problem with them.  Well first things first my five plants gave me 595 bone dry g's  Thats around 125g per plant, near 5 zips! thats dam good in anyone's book.  The buds is classy too, dense and sweet smelling, perfect.."
Dutch Joe
http://www.facebook.com/joe.dutchpassion