How to harvest cannabis, dry and cure your outdoor crop
Outdoor cannabis growing has become a popular way to grow your own cannabis easily. The best outdoor varieties are bred to be resistant to pests, mold, insects and bad weather. They are so tough they practically grow themselves. But how to harvest cannabis, when is the right time and what are the best ways to dry and cure it?
When to harvest outdoor grown cannabis
Photoperiod cannabis varieties tend to be harvested around the start of October in the northern hemisphere, or the start of April in the southern hemisphere. Some sativa varieties, such as Haze, will take another month which makes them unsuitable for colder climates.
Slow maturing varieties can only be grown at more equatorial latitudes where the weather stays kinder for longer.
In an ideal world the experienced outdoor grower will check the color of the trichome resin glands using a magnifying glass. Many growers look for the majority of the trichomes to be cloudy at the point of harvest. If the trichomes are still mainly clear, the grower will often leave the plant a few more days.
If the trichomes are starting to appear amber then the grower often chops the plant down at that point. However, its worth saying that some growers will prefer early-harvested or late-harvested cannabis.
The beauty of growing your own cannabis is deciding exactly when you like to have it harvested. Early harvested cannabis may gives a 'racy' high, late harvested cannabis often has a heavy, sedating couch-lock effect.
Arrival of bad weather forces early harvest
Bad weather can influence when and how to harvest cannabis. Most outdoor growers will have faced the difficulty of bad weather arriving before the cannabis is ready to be harvested. This is when your optimised harvest date has to be abandoned and the crop must be harvested whether it is ready or not.
Yes, it may be disappointing to the grower that the harvest didn't make it to the preferred harvest date, but with good genetics the crop should still be a good one even if the final harvest quantity and ripeness were not optimised.
Drying your crop
Drying the freshly harvested outdoor cannabis is often the biggest challenge. Drying the cannabis outdoors, where it was grown is always difficult if the weather is cold and damp. Photoperiod varieties are often harvested as cool and damp weather arrives at the end of summer.
If the local climate is warm it is possible to dry the cannabis outdoors if it is covered with e.g. plastic sheeting to protect from rain. But for most people the end-of-season weather is too cold to dry freshly harvested cannabis outdoors. The only option is to transport the harvested plant indoors to dry. This means odour control is required, carbon filters are essential and specialist drying tents can be bought from your local hydro shop.
Many people like to dry their buds for 5-7 days. After that they are often put in glass curing jars for a few weeks, the jars can be opened every day to allow excess moisture to escape. After a few weeks the buds should be dry, free of mold, and developing deeper richer aromas as the chlorophyll starts to break down and the buds approach their optimised cured state.
Storing your cured buds
Many outdoor growers find they can get a years worth of cannabis from just a few outdoor plants. Its a lot of cannabis to store. Many growers like to keep their cured buds in the freezer where they will retain maximum freshness. Other growers prefer to make concentrates from their buds, such as canna butter, or perhaps cannabis oil. Modern concentrates such as BHO, shatter etc are also a convenient way to convert a large quantity of buds into something smaller and easier to store.
Advantages of autoflowering cannabis for outdoor growers
In recent years many outdoor growers, if not most of them, have started growing autoflowering cannabis seeds. These have the advantage that they are ready to harvest in the middle of summer. This gives several useful advantages to the outdoor grower.
Autos mature outdoors in peak summer sunshine. Many growers feel this allows the best trichome/resin production and is the best time for buds to ripen on the plant for maximum potency.


When harvesting in mid0summer the weather is still warm enough to allow outdoor drying of the harvested plants. That can save the grower the hassle/worry of transporting the plants home to dry, and it saves the need for a dedicated drying tent at home.


Many outdoor growers feel that auto cannabis varieties are less likely to be stolen. Autos are usually waist high (or lower) and are easy to hide in gardens, greenhouses or the countryside.


Many outdoor growers prefer to harvest in mid summer when the weather is guaranteed to be good. Photoperiod varieties may offer larger harvests than autos, but for some growers the climate cant be guaranteed at the end of the season. For these growers, autos are a safer alternative.


Autos are usually harvested around August in the northern hemisphere, or February in the southern hemisphere. Outdoors they usually take around 90 days from seed to harvest.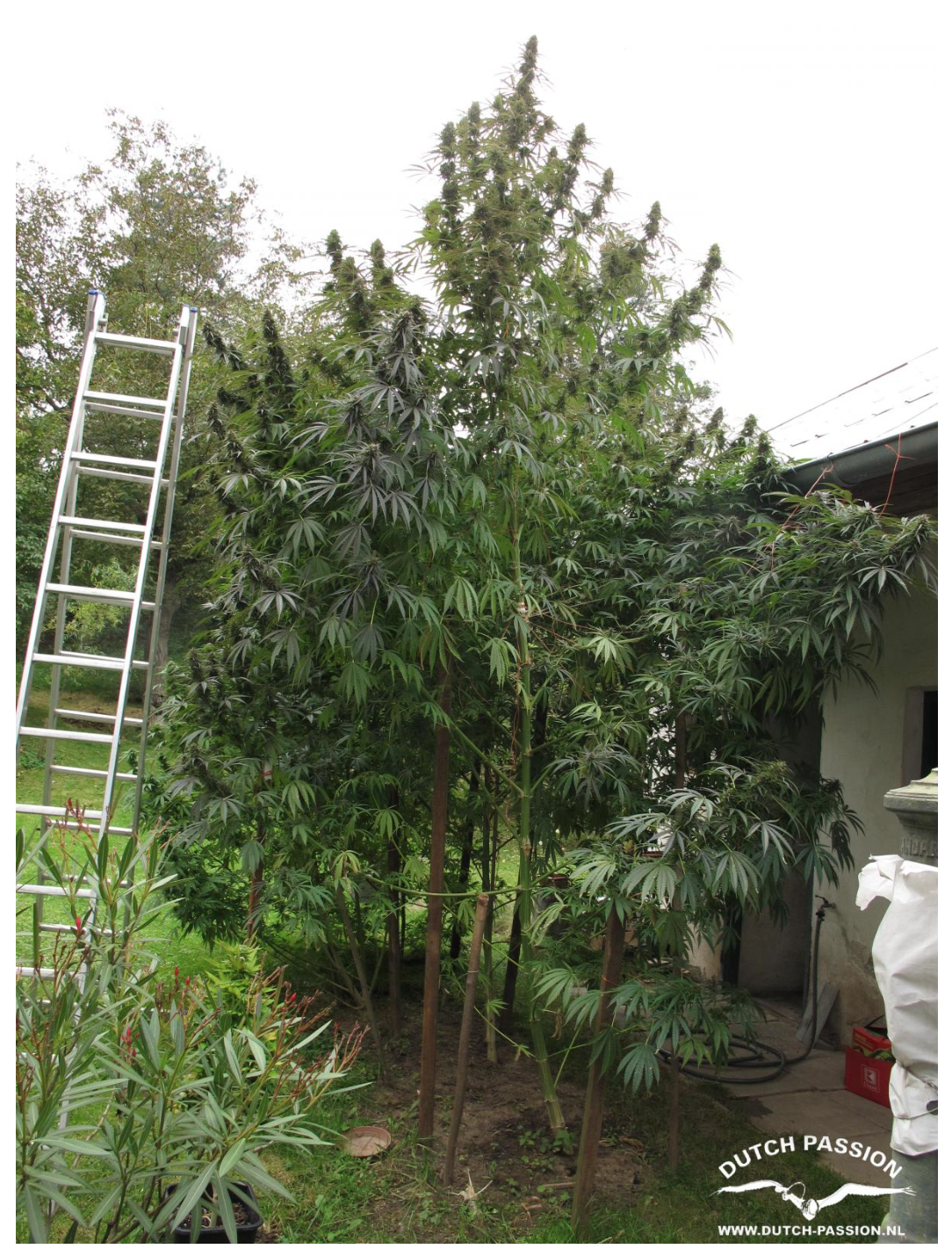 No equipment required
Outdoor growing requires no equipment or electricity, the only costs are the seeds. The best outdoor seeds, autoflowering or photoperiod, cost just a few euros/dollars/pounds per seed.
Many outdoor growers find its a stress-free way to be totally self-sufficient in cannabis. The recent arrival of good quality outdoor auto varieties has transformed the world of the outdoor grower, meaning that a mid-summer auto harvest is now routinely possible.
As always, choose your seeds from a seed company that has a proven reputation. If you haven't grown outdoors before, give it a try next season – its an inexpensive hobby with great rewards.