Night Queen and Blue Velvet cannabis review
Night Queen and Blue Velvet cannabis are two of Dutch Passions most powerful traditional photoperiod varieties. Blue Velvet is a sister variety of our famous Blueberry, a mixed indica/sativa with amazing fruity tastes and a long lasting richly enjoyable high.
Night Queen is an original Afghan Kush with some of the heaviest resin production we have ever seen and a deeply relaxing narcotic stone. Both varieties are staff favourites and come with our highest recommendations. The words and pictures in this weeks blog come from Tang and his original grow diary is here.
**
Comments from Tang
Night Queen and Blue Velvet cannabis review
"This was my second grow with the HS1 LED lights and I wanted to grow some photoperiods this time, it didn't take long for me to decide which ones as I've wanted to revisit Blue Velvet for a while now. Not long after starting two Blue Velvets I decided to start another plant but this time a Night Queen. "
"The three plants were started in the 15L Airpots they were finished in so no transplanting. Medium was Plagron Light and they were fed a slight variation of my Autoflower feeding schedule the room was 1.2 x 1.2m and kept between 26-28c and 35-45RH for the entire grow."
"I used 1 HS1 light for most of veg at a 20/4 light schedule then 2 HS1s for bloom. The three plants were between 30-40 days old when I flipped the lights to 12/12 and were given 10 weeks to bloom."
"Growth was amazing all the way through, all three were topped at the 5th node and the Night Queen received a little Super-Cropping to keep an even canopy. Blue Velvet was just covered in resin but it was the Night Queen that blew me away – the frostiest plant I've grown and the buds were a lovely lime green and quite a contrast to the dark green leaves."
"I grew my last Blue Velvets under 2 GN MS0006 (180w each) in the same room and I had a few deficiencies but nothing under the HS1s, now I've used them a few times I'm sure the HS1s bring out the best qualities in the plants….I'm vaping and dabbing some of the best tasting and most powerful stuff I've ever grown at the moment."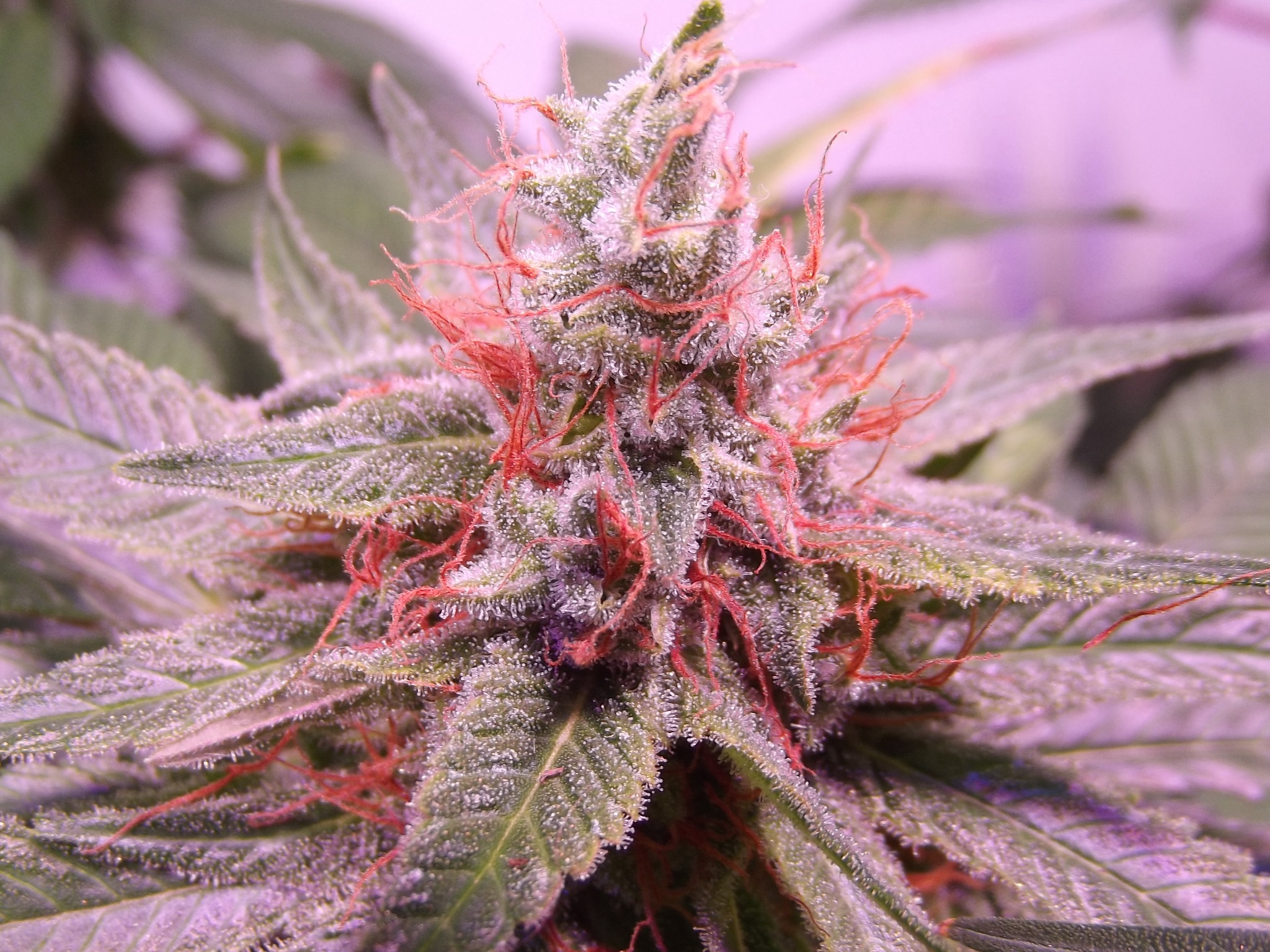 "Most of the resinous buds were fresh frozen to make Hash and boy what hash it is lol. The cured flowers on the Blue Velvet are very floral and fruity and when vaporised taste of Raspberry with a twist of pepper,the buzz is strong and uplifting and one I enjoy very much. Amazing taste and buzz makes Blue Velvet one of my favourite strains."
"The Night Queen needs to be respected as it's incredibly strong and if over done likely to take your head off. The smell and taste are earthy but sweet with a little hint of pine. I'm finding the buds are perfect for Rosin pressing and you can squeeze out a lot of stick honey oil."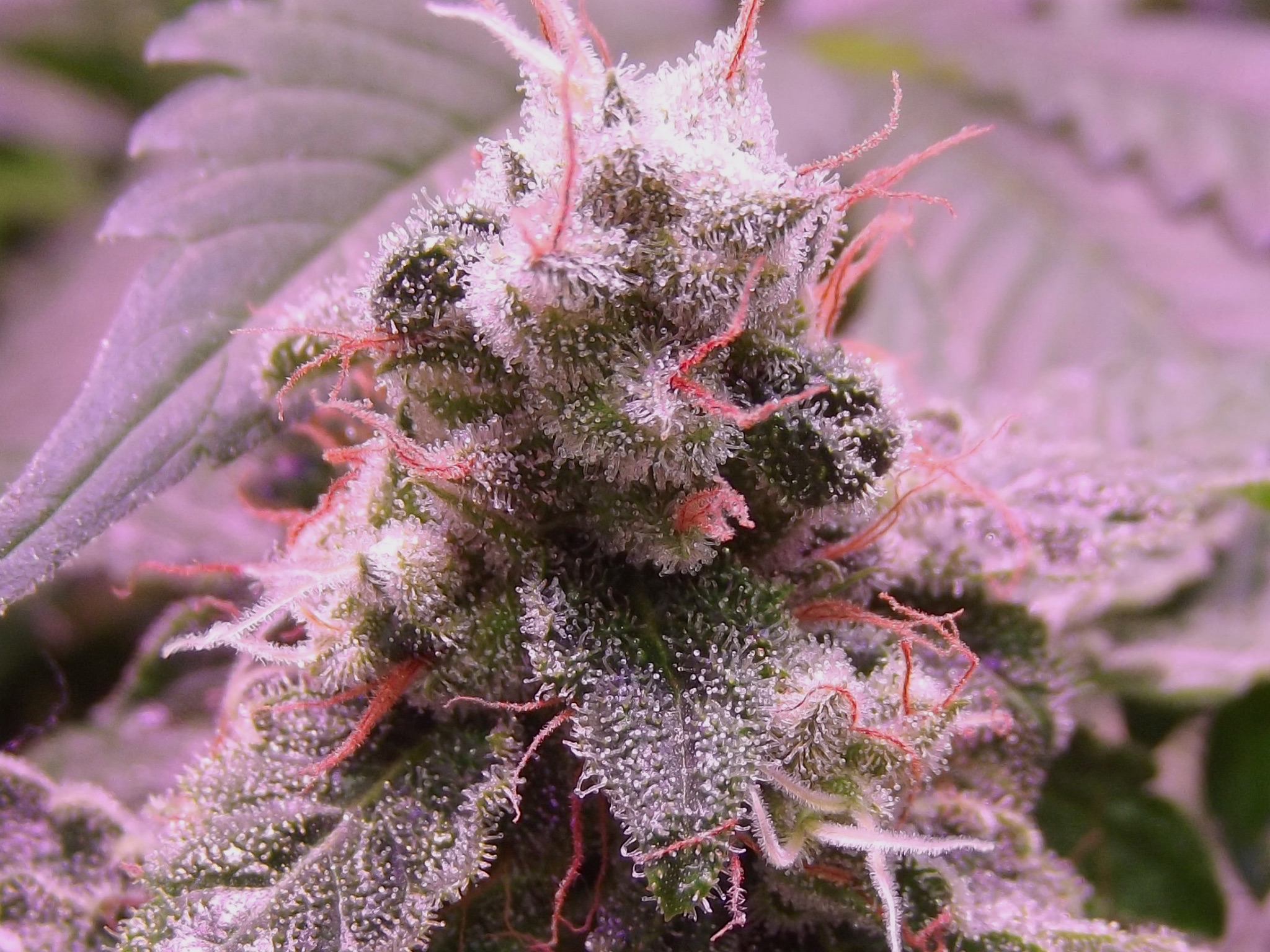 "I enjoyed this grow very much,the plants stayed a very manageable size and were very happy in the environment. If I were to give any hints it would be to top both strains. "
"Overall a nice low energy grow with some super high quality flowers at the end."
**
Congratulations to Tang on some of the best, most resinous buds we have seen in a long time.